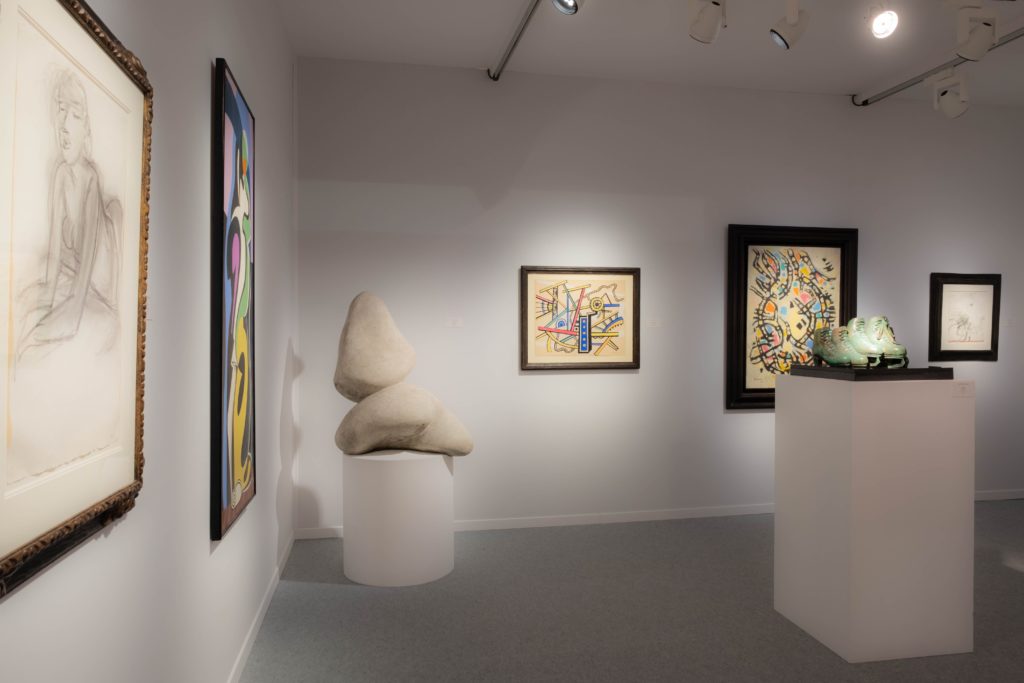 ART ÉLYSÉES 2018 – MODERN AND CONTEMPORARY ART FAIR, PARIS
DURING THE FIAC WEEK IN PARIS
For the second year Galerie Philippe David announces it will be showing at the Art Elysées as part of the Foire internationale d'art contemporain, running from 18 to 22 October.
The gallery will be bringing a diverse and appealing range of works.
These will include a magnificent 1930 work by Auguste Herbin, two works from the 1950s by Alfred Manessier – both from a private collection – whilst the avant-garde painter, Francis Picabia, is represented by a 1937 painting. The show will also feature a Picasso drawing, three stunning works on paper by the Italian Lucio Fontana and an iconic sculpture by the deconstruction artist Arman, featuring a telephone encased in a resin cube. Galerie Philippe David's stand will also be presenting a number of other works on paper by seminal artists, such as Hugnet, Matisse and Léger.
ARMAN – ARP – BOETTI – ERNST – FONTANA – HERBIN – IMMENDORFF – KLEE – LÉGER – MANESSIER – MATISSE – PICASSO – PICABIA – RAINER – SIMETI – VENET – VIEIRA DA SILVA
18 – 22 October
ART ÉLYSÉES – ART & DESIGN
Paris