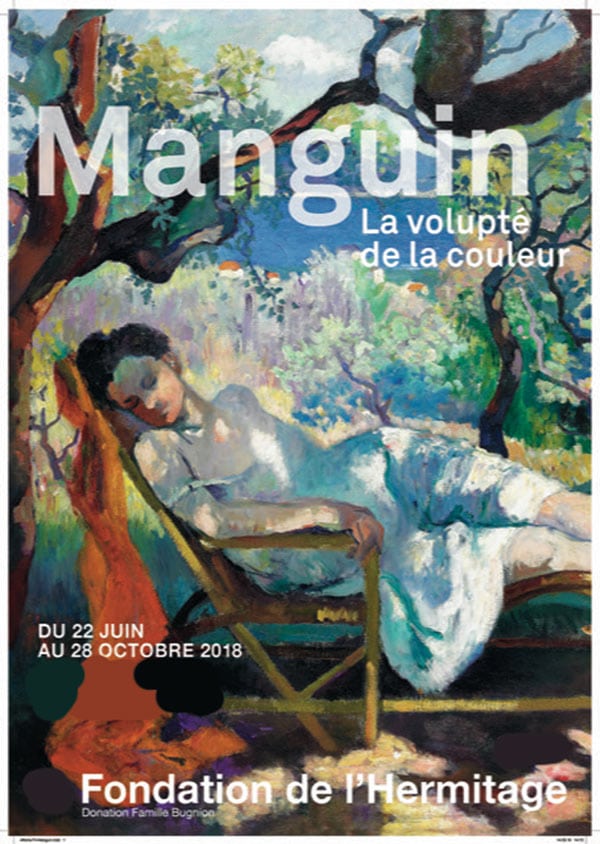 MANGUIN: LA VOLUPTÉ DE LA COULEUR – Fondation de l'Hermitage, Lausanne
Galerie Phillippe David is currently at the Fondation de l'Hermitage, Lausanne exhibiting fourteen stunning works, gathered from a number of European and USA private collections, by Henri Manguin (1874-1949).
Manguin took his inspiration from the vivid hues of the Mediterranean and the life of the French Riviera; capturing the colours and palette of the region where he both lived and painted. His works can be found in many eminent private collections as well as such galleries at the Hermitage Museum in St. Petersburg, the Musée d'Orsay in Paris, and The Museum of Modern Art in New York.  Manguin was heavily influenced by the work of the Impressionists, before becoming a key member of the early 20th century Fauvism group.  This distinguished group of artists included such notables as Dufy, Matisse and Derain, their works characterised by the use of strong colours and heavy brushwork.
This group of fourteen captures the essence of Manguin's works; bright landscapes, delectable still-lifes and Aphrodite-like women, caught in the act of dressing or bathing.
22. June – 28 October
MANGUIN
LA VOLUPTÉ DE LA COULEUR
Fondation de l'Hermitage, Lausanne