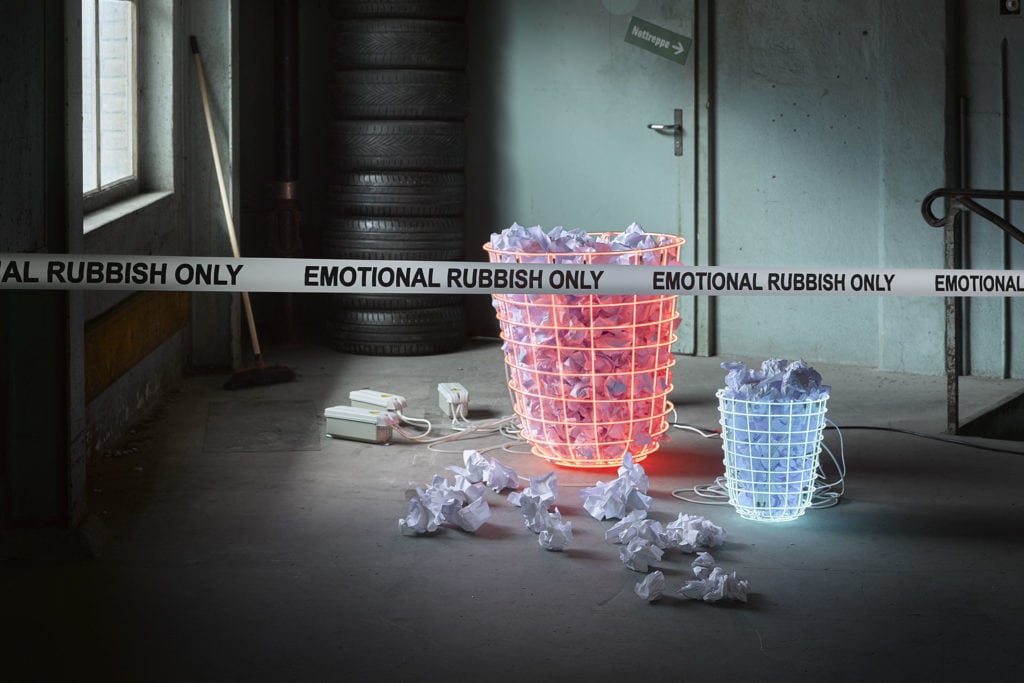 EXHIBITION: NINO MILONI / THINK ABOUT IT
Galerie Philippe David is delighted to be the venue for Zurich-born conceptional artist Nino Miloni's very first exhibition: 'Think About It'.
 40-year-old Nino is self-taught, his works draw on his observations and musings about the world around us all, resulting in his unique and exceptional works.  Miloni's aim is to make the observer part of the work, drawing them in, and making them connect and think about what they are seeing. Miloni uses a range of high-quality materials; juxtaposing woods, metals and bold three-dimensional multi-coloured neon elements, which combine to create arresting and searching works.
Nino Miloni focusses on the tools of our everyday life, often banal and overlooked objects; waste paper bins, clothes pegs and the like. Miloni shatters the object's mundanity, encouraging the onlooker to challenge their perception and consciousness, demanding them to question and examine their own emotions and understandings. He makes the spectator part of the piece, creating a dynamism and relationship between viewed and viewer.
In all his pieces Nino Miloni involves, challenges and interrogates the observer; encouraging them to question and reflect on their own opinions and perceptions. In other words, Miloni is giving us the chance to Think About It.