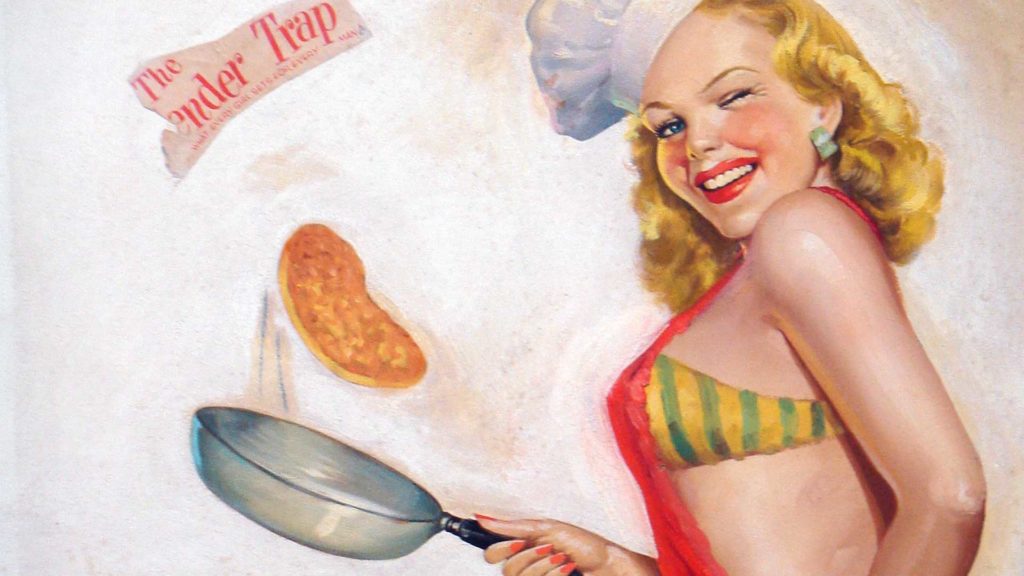 EXHIBITION: Peter DRIBEN – PIN UPS
Galerie Philippe David is delighted to announce its opening exhibition of 2018.  The gallery's year will start, in January, with a spectacular exhibition of the work of Peter Driben; the doyen of the American Pin-Up, one of the most iconic populist art movements of the 20th century. Driben's work is bold, fun, flirtatious, visually exciting and highly prized.  
The Pin-Up reached its zenith as an art form as the USA entered the Second World War and Driben was one of the main exponents.  The scantily clad models, with their idealised physical features, served as morale boosters for troops. The models and their poses, which often include a `wardrobe malfunction', are risqué but never explicit, erotic but safe enough to pin up at work, coquettish but not scandalous.