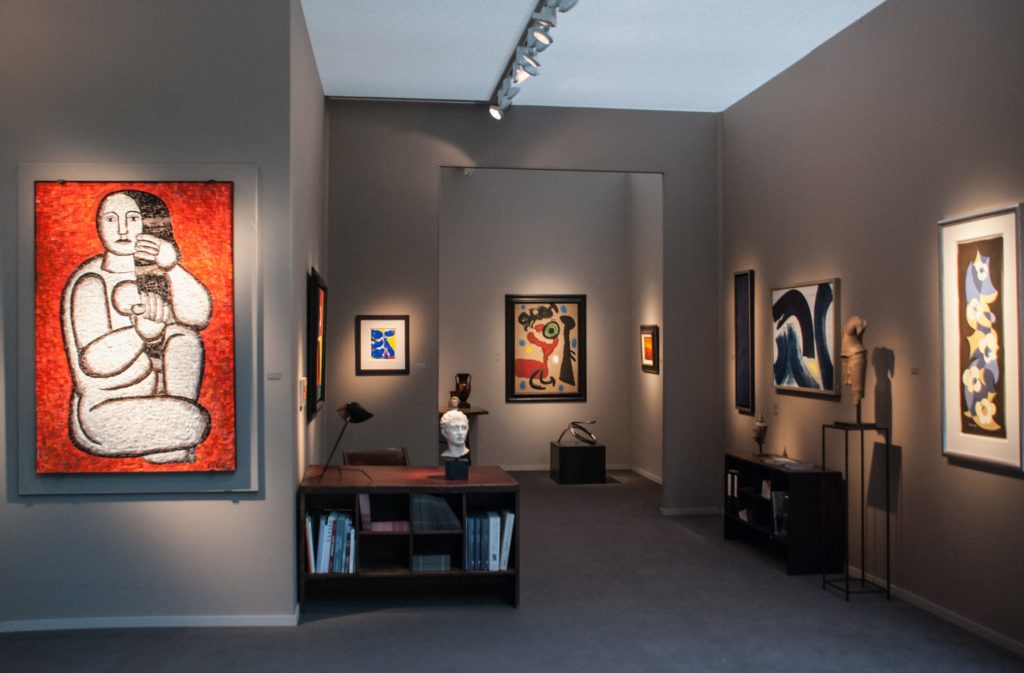 BRAFA Art Fair in January 2018
Galerie Philippe David is delighted and honoured to be attending its first BRAFA Art Fair in January 2018, in conjunction with the Salzburg-based Thomas Salis Gallery.
In January Galerie Philippe David will be bringing to BRAFA a range of pieces including three stunning images which reflect both the gallery's depth and focus. These include the:
L'église de Montigny, effet d'automne, 1908, by the French avant-garde Francis Picabia, formerly in Swiss and Italian private collections.
A work by the German artist Emil Nolde, Zwei Dampfer, exhibited in 2012 at the Albertina Museum, Vienna.
An ink and colour crayon untitled work on paper by Joan Miró, published in the seminal J. Dupin and A. Lelong-Mainaud, Joan Miró catalogue raisonné, drawings II, 1938-1959, Paris, 2010.
The Thomas Salis Gallery will be exhibiting in conjunction with Galerie Philippe David – a stimulating yet complementary partnership. The Salzburg-based Thomas Salis Gallery has been a well-regarded fixture at numerous art fairs over the past thirty years, specialising in 19th and 20th century art. Its focus lies with French Impressionists, Fauvists and German Expressionists.
Gallery owner, Thomas von Salis, is a renowned and highly regarded expert in his field. Before setting up on his own Philippe David has previously had the privilege of working with von Salis for over eight years and he looks forward to having the opportunity to do so again in Brussels.