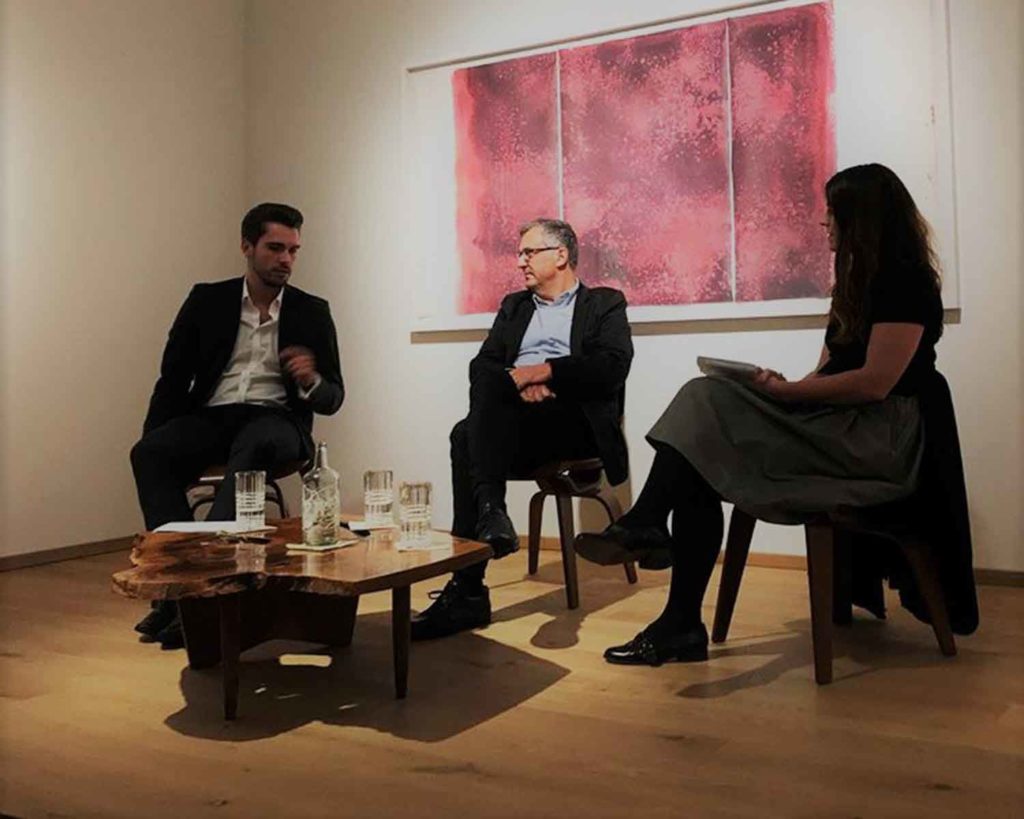 DISCUSSION WITH ANDREAS HOMOKI.
LAST NIGHT, AN EXCITING (AND NOT FILTERED) PANEL DISCUSSION AT GALERIE PHILIPPE DAVID WITH ANDREAS HOMOKI.
The discussion was superbly presented by Hannah Steffen and Lorenz. J, who sat either side of a Nakashima coffee table, in front of a large work on paper by Gotthard Graumbner.
Thank you to Ulli Koestinger for the inspiration and perfect organization !